Top Signs it is Time for a New Garage Door Opener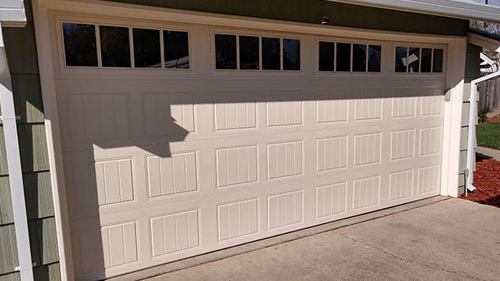 The average lifespan of an automatic garage door opener is about 12 years. With proper care and maintenance, however, that timeline can be greatly extended. One of the best ways to get the most use out of your current owner is to contact a garage door opener repair company if you notice any of these common signs of garage door opener trouble. Remember, the longer you wait, the worse the issue will become.
Garage Door Chain Sags
A sagging garage door chain is a telltale sign that your opener is failing. The slack in the chain can occur due to excessive vibrations from a failing motor. There is a good chance the chain can simply be tightened to extend the life of the door and opener.
Random Opening/Reversal
A garage door opener that only works sometimes is certainly suffering from some sort of problem. The same can be said if the garage door suddenly reverses direction. While this may be an issue with the "eye" mechanism not being properly aligned, if your unit is old, it's more probable the electronics in the opener itself are dying.
Noisy Opener
A sudden change in the way that your garage door opener sounds could be an indication that it is time to replace it. If you notice a rattling chain sound or other odd noises coming from it, be sure to call in a repair pro for further diagnostics.
Slow Travel or Hesitating Opener
One of the most obvious signs of a failing garage door opener is if the travel time for the door increases significantly. As the motor and its components age, it may begin to struggle with the weight of the door, resulting in elongated opening times.

A properly working garage door opener improves quality of life, safety and security. If you've noticed any signs of trouble and believe it may be time for garage door opener replacement in Sacramento or the surrounding communities, contact Brewer Overhead Door. We can quickly and effectively perform diagnostics and garage door opener repair in Sacramento to restore the function of your home or office opener. To learn more about these issues or to schedule automatic garage door opener repair in Sacramento or the surrounding areas, please give us a call at (916) 849-5463 today.
Brewer Overhead Door Blog
Posted: April 9, 2021
Written and Published By MORBiZ