Garage Door Installation in Sacramento and the Surrounding Areas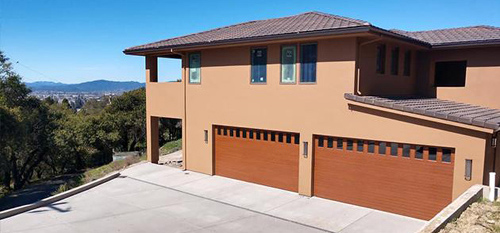 Brewer Overhead Door is a full service garage door installer in Sacramento. We offer a huge selection of garage doors from many top manufacturers, ensuring we have a garage door that fits your style and size requirements. With warranty backed labor and custom design options available, you're going to love working with us to give your home or office a fantastic new look. To request an estimate for the cost of a new garage door, please give us a call.
Garage Door Installation
Garage Door Contractor
Residential Garage Doors
Commercial Garage Doors
Overhead Garage Doors
One Car Garage Doors
Two Car Garage Doors
Custom Residential Garage Doors

Automatic Garage Door Installation
Roll Up Door Installation
Overhead Door Installation
New Garage Doors
Garage Door Replacement
RV Garage Doors
Storage Building Roll Up Doors
Custom Commercial Garage Doors
Garage Door Option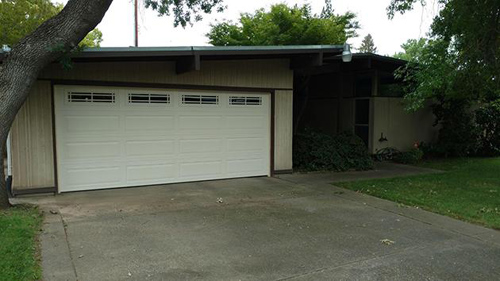 We take pride in doing business differently than our competition by making every effort to offer the safest, highest quality products and ensure complete customer satisfaction. By partnering with leading garage door manufacturers, we're able to offer a massive selection of new garage doors for residential and commercial applications. No matter what size, material or style you're looking for, we have something for you. Our garage doors will not only enhance the value of your home, but they will also increase its curb appeal, and make your property the envy of your neighbors. Please give Brewer Overhead Door a call to connect with a garage door specialist to learn more about our inventory.
Residential Garage Door Installation
Your home's garage door can cover 30 to 50 percent of its facade, so why wouldn't you want it to look great? Brewer Overhead Door loves working with homeowners to find the perfect garage door for their home. Whether you're adding a garage, building a new home or replacing a garage door, we can help. To learn about all our available colors, styles and sizes of garage doors, please give us a call or fill out our contact form.
Commercial Overhead Door Installation
Commercial garage doors and commercial overhead doors come in all shapes and sizes to accommodate a wide variety of needs. We partner with all major garage door makers to ensure we have the right door for your facility. We work with many types of businesses and properties, including warehouses, industrial facilities, self-storage businesses, auto repair shops, and more. If you have a need for a commercial garage door, we have a solution.
Custom Garage Doors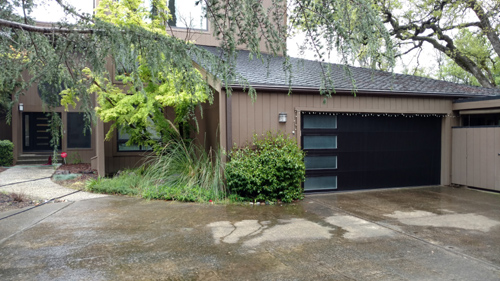 To ensure we're able to provide the garage door of your dreams, we offer custom garage doors for residential and commercial properties. We offer both wooden and steel custom garage doors. If you would like any suggestions, we will be happy to share our experience and go over the benefits and disadvantages of each choice. Give us a call to begin designing your new custom overhead door.
Garage Door Replacement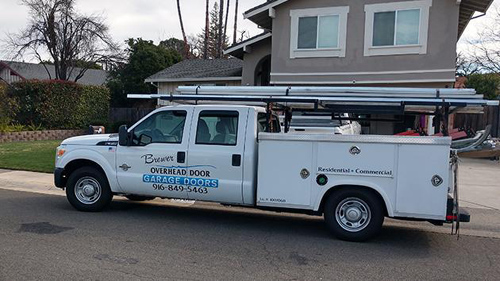 Upgrading a garage door can drastically improve the appearance of a home or commercial facility. We have years of experience performing garage door replacement in Sacramento using quality products. Whether your current overhead door is no longer functional or simply appears dated, we can assist with an upgrade that will vastly enhance the aesthetics, value and usability of your property.

Our customers deserve nothing less than the best, because we know that without our customers, Brewer Overhead Door would not be where it is today. To learn more about our nearby garage door company or to request an estimate for the cost of garage door installation in Sacramento or the neighboring California communities, please call us at (916) 849-5463. We look forward to working with you on your property improvement project.

"I had Brewer Overhead Door install new door tracks and opener, and it was fast and efficient. Daniel Brewer was very knowledgeable in the install and operation of the door and opener. He is a professional installer, and I recommend him for all garage door repairs and installs. Thank You Daniel Brewer for a great experience."
~

Greg H.